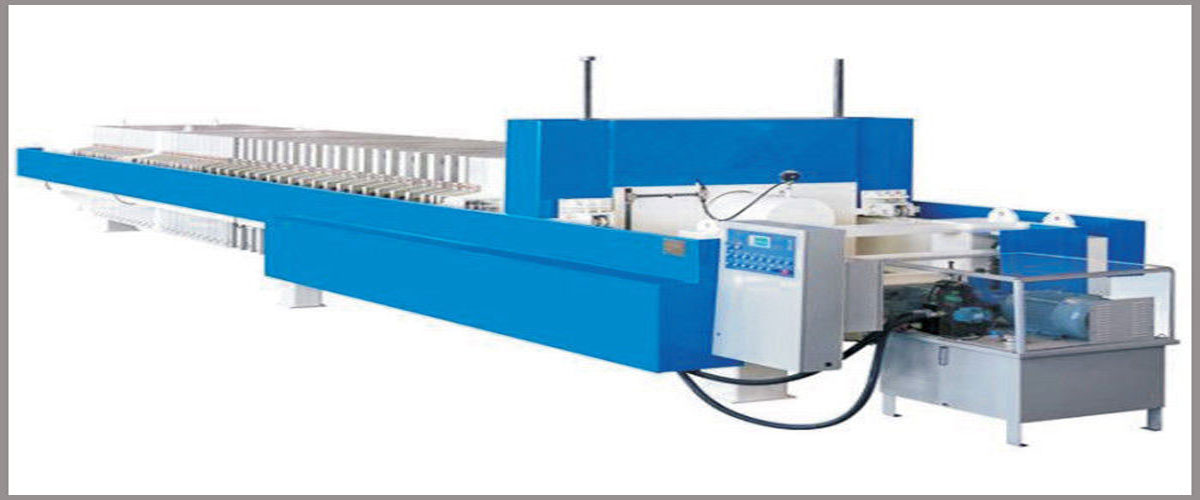 Chamber Filter Press is the traditional recessed chamber filter press operation employs a steady increase in pressure over time as the cake thickness increases, in order to achieve the optimum combination of chamber filling and cake dryness. At a significantly reduced filtrate rate, the filtration is stopped, the press discharged and a new cycle started. Chamber filter presses are reliable and robust in many different applications. The plate pack consists of uniform chamber plates with a recess of 15 - 50 mm to from the filter cake. A chamber plate is a combination of a filter plate and two half frames in once piece. The standard material for chamber plates is Polypropylene. Possible operating pressures: 7, 15 and to the max of 24 bar (kg/cm2).
Our organization specializes in manufacturing a qualitative array of Filter Press that consist of manual made option. The given filter press is available on different specifications in order to meet the need of customers. This filter press is manufactured by optimum quality material & advance technology in adherence with set industry standards. Our quality controllers conduct a series of tests on this filter press before dispatching to our customers.
Applications:-
Edible Oil.
Effluent Treatment plants.
Chemical plants.
Ceramic and China Clay filtration.
Titanium plants..etc..
Specifications and Features :-
Plate size ranging from 470 x 470mm to 1500 x 1500 mm.
MOC: PP .
Pressure: up to 16 bar.
Controls: Fully automatic /Semi Automatic/ Manual.
Hydraulics: up to 250 Tons.
Complete automatic cycle option.
Boom drip tray.
---